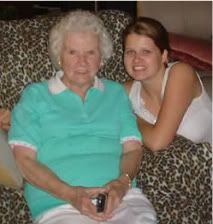 2007 was nothing short of a memorable year for  Californians, but it is one of the most memorably messy times of my life and a testament how life's disasters can bring people together.
In 2007, I was in my early 20's and attending college while was living with my 88-years-young grandma who still had the spunk of a woman half her age but still warmed your heart with her penchant for old fashioned hair rollers, fuzzy slippers and her menagerie of cats.
My Gram always took good care of me, but as we both got older she needed more care and I needed less, so our roles were reversed and learning to help care for an adult while simultaneously becoming one myself was one of the biggest learning experiences of my life.
We lived together with plenty of messy moments- like the time she was preparing in the kitchen one morning and had a minor stroke.  
Of course, finding her on the floor of the kitchen was terrifying, but after dialing for help I sat with her on the floor we were struck  by how hilarious a horrible situation like this was.  As two slightly vain single gals, we both had a good laugh that the cute paramedics would come to our aide while we were both still suffering from bedhead in oversized flannel character pajamas, braless and lawless like the day we were born,  probably looking like the infamous People of Wal-Mart.   "I should have mopped," she said, "At least the floor would have looked nice."
Sure enough, the paramedics were totally hunky and we looked like hill people in pajamas waiting for rescue on a dusty kitchen floor – this was just one instance that messy trouble brought us together and we could have a good laugh about it.
Fast forward to fall of that year,  Gram and I are enjoying a normally overly warm and dry fall day in California.  From her window I see smoke far off in the distance and calls start coming in.  Wildfires have taken over throughout the county, and even our own street which housed an abandoned lot had caught on fire in the early hours of the morning.  At 20 years old, it was my first real passage into adulthood- I'd have to learn to be the brave one for Gram if it got to that point and be in charge of making sure we were safe since she couldn't drive.  I was nervous and unsure how she and I would manage to get our whole lives in a car, plus the cat menagerie.  I was too worried to be positive- we weren't even sure if we'd be forced to leave, and if we were,  most of the safe passages out of town were either unpassibly congested with other evacuees or consumed by fires.
I was a nervous wreck when we got the call from the fire department that we had a half an hour to collect our stuff and get out.  
Luckily I had prepared most of our things while Gram watched CNN, but I was not nearly prepared for the cat rodeo.   After chasing several cats up and down the stairs and knocking over a few vases and houseplants, they were wrangled and stowed in the car.  I would be tending wounds and picking kitty litter out of my hair for days, but Grams' precious cargo was safe and she'd be happier that they were with us.
After cramming my little Toyota full of 4 cats and a chihuahua, a few family heirlooms and my Gram (who oddly was dressed in an adorable velour track suit as if we were going to the Casino and not evacuating, she was always so well groomed), we began driving- following a caravan of other evacuees, having nowhere to go but towards safety.
About 15 minutes into the drive through the back roads of our town to escape the fires, the smell hits me.  
Gram immediately addresses it- "It wasn't me!" and we laugh, probably for the first time in hours, but trust me, after about a minute and a half, it totally wasn't funny.  I roll down the windows and keep driving, there's nothing we could do about the smell, but it seemed to be getting worse.  I turn the air on and open the sun roof, covering my nose in my sleeve.  Fast forward to an agonizing 40 minutes later and we end up in safety in a Denny's parking lot to survey the stinky damage.
Not one, but THREE cats (and the chihuahua, of course) have pooped in their crates.  Good going team!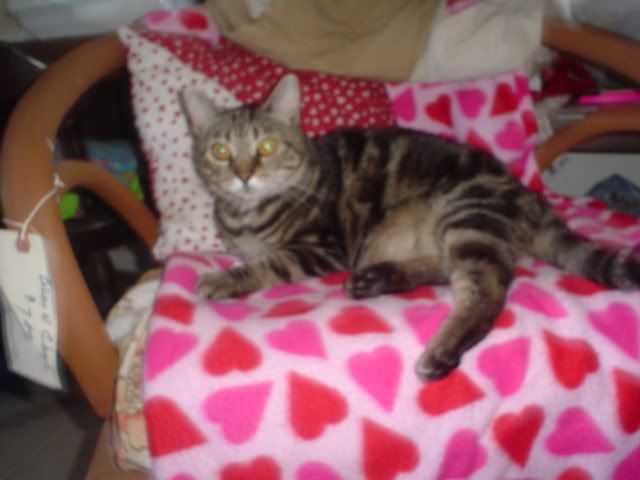 We get the call that a family friend can offer us a place to stay for a few days, and while we're relieved, I was embarrassed to pull up in the giant litterbox that used to be my a previously unsoiled, hatchback Toyota.
We clean up in the parking lot, at this point hysterically laughing (and gagging) at the smell- we we safe, were lucky enough to be able to pack up a few keepsakes, had a place to stay, and the cats obviously still had fully functioning lower digestive tracks (hallelujah.)
We were a hot mess, but we were going to be okay.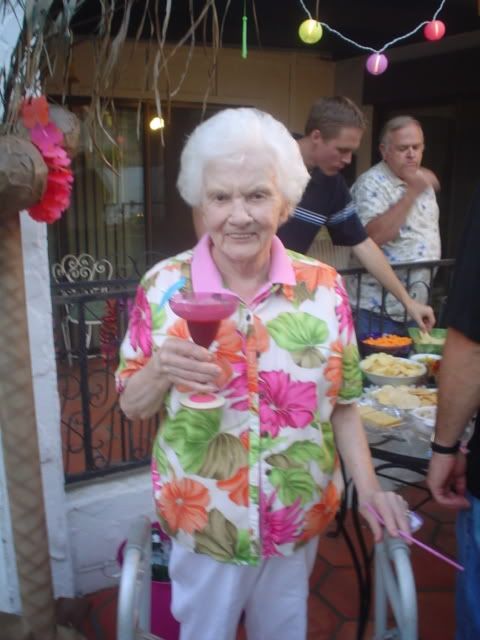 Looking back- it was one of the most challenging weeks of my life, but we constantly remarked that we still had the ability to laugh and now, several years later I'm thankful for that opportunity to make even stinky, messy, memories with my Gram, since just a year later she'd be gone.
Our house luckily was saved from the fires though it came uneasily close, not everyone was so fortunate and hundreds of homes were lost in our community.  The rebuilding efforts were also a time Gram and I were able to spend time together, knitting blankets for fire victims and collecting donations for rebuilding efforts.  
We felt very fortunate and she taught me how to express gratitude and lend a hand.
For most people, messy moments are only funny looking back in retrospect- how fortunate we were to be able to share a laugh together in the moment as it happened.
I received information about Clorox's Bleach It Away campaign and am sharing my messy moment for the chance to win prizes from The SITS Girls. To learn more about the messy moment program, check out www.BleachItAway.com.  Sharing your story on the Clorox fan page gets you entered for the chance to win $25,000 and daily prizes, and you can grab a coupon for Clorox® Regular Bleach.
*P.S.- though not noted in the story, I vividly remember that Clorox Bleach Wipes were what saved my family from kitty poo disaster en route to safety.  Thank you Clorox for making such handy products for handling disaster, haha!